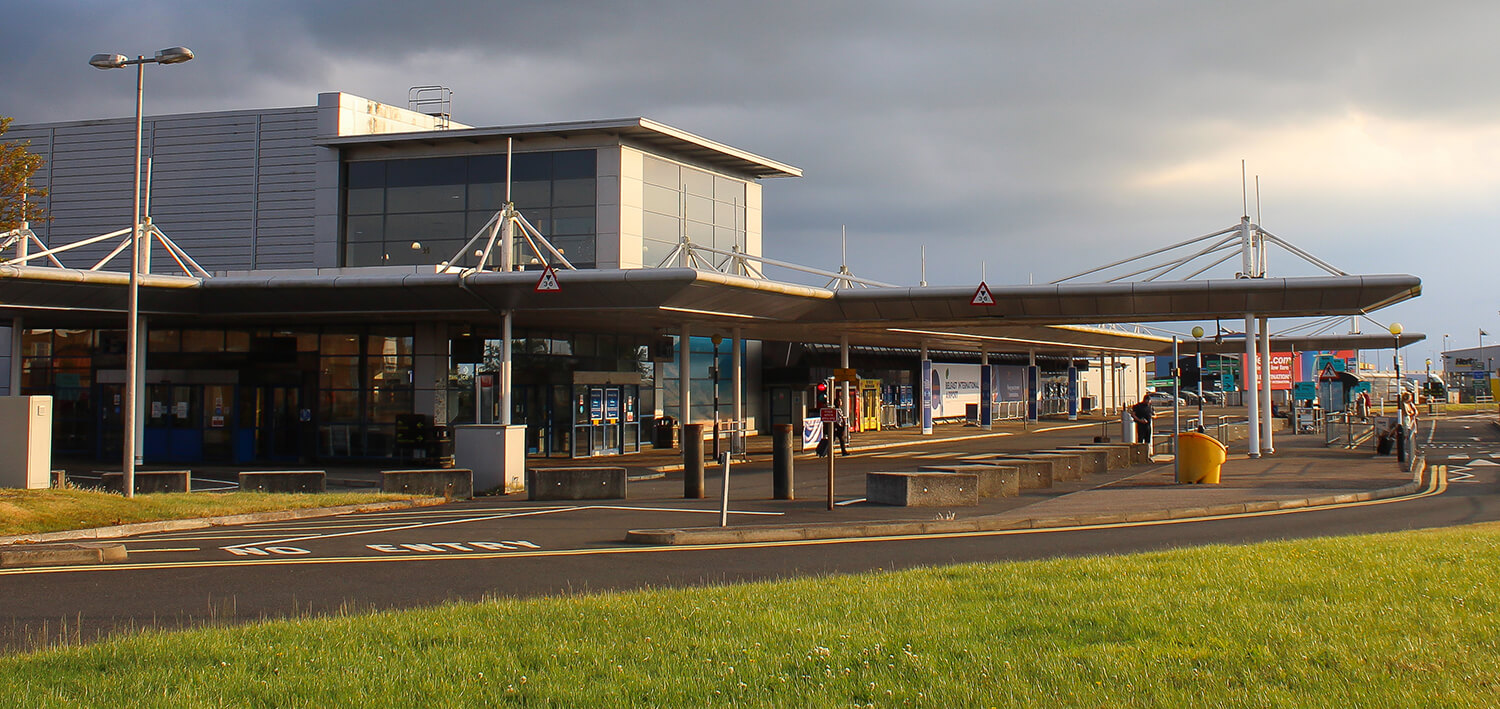 Belfast Airport Overview
Belfast International Airport, identified by the IATA code BFS and ICAO code EGAA, is located 11.5 nautical miles (21.3 km; 13.2 mi) northwest of Belfast in Northern Ireland. It serves as the primary airport for the city of Belfast. Previously known as Aldergrove Airport, it adopted its current name in 1983. The airport provides connections to various European metropolitan areas and popular leisure destinations.
Belfast Airport holds a significant position as Northern Ireland's principal airport and the second largest gateway on the island of Ireland. In 2019, it served more than 6.2 million passengers, catering to both domestic and international travel across 70 destinations. Several prominent airlines, including easyJet, Jet2.com, Ryanair, Wizz Air, Virgin Atlantic, Thomas Cook, and TUI, operate from this airport. With approximately 5,000 employees. The airport handles 70% of Northern Ireland's air travel and features four on-site car parks with a capacity for around 7,000 vehicles.
BFS possesses a CAA Public Use Aerodrome Licence, permitting flights for public transportation of passengers and flying instruction. Previously, the airfield was jointly used with the Royal Air Force base RAF Aldergrove, which ceased operations in 2008. The base has since been rebranded as Joint Helicopter Command Flying Station, Aldergrove, and the airport now owns both runways. The airport itself is owned and operated by Vinci Airports, formerly owned by ADC & HAS.