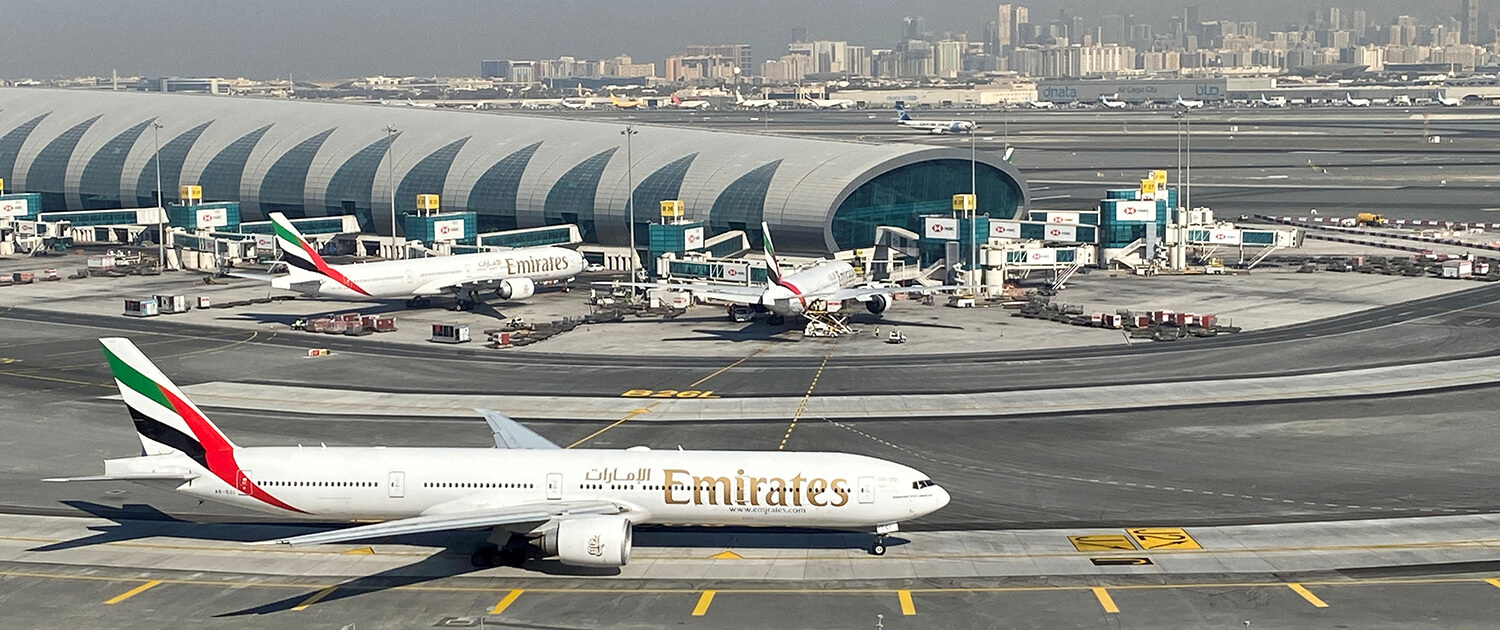 Dubai International Airport Overview
Dubai International Airport (IATA: DXB, ICAO: OMDB), the primary global gateway of Dubai, United Arab Emirates, holds the distinction of being the world's busiest airport in terms of international passenger traffic. It also ranks fifth globally for overall passenger numbers and takes the lead in Airbus A380 and Boeing 777 movements. Notably, it boasts the highest average number of passengers per flight.
Situated in the Al Garhoud district, this vast airport covers 2,900 hectares, situated 4.6 kilometres east of Dubai. Terminal 3 stands as the world's second-largest building by floor area and the largest terminal.
On the international aviation stage, Dubai Airport stands unrivalled, serving as the world's largest hub for international travellers and ranking third in total aviation activity. It plays a pivotal role in cargo as the sixth-largest global airport for cargo operations.
Since its inception in 1960, the airport in Dubai has seen a steady rise in passenger numbers, notably hosting 88 million travellers in 2017.
The airport's three terminals offer a diverse array of shops, dining, and services for a seamless and enjoyable experience. Owned and operated by the Dubai Airports Company, it is the home base for global carriers Emirates and flydubai. Emirates, a dominant player, commands over 50% of the airport's traffic, while flydubai contributes 13% of passenger flow. The capacity extends to 90 million passengers annually, facilitating about 8,000 weekly flights to over 250 destinations globally.
Beyond its physical footprint, Dubai Airport serves as a linchpin of the UAE and Dubai economies. With almost 100,000 direct employees and an ecosystem supporting around 400,000 jobs, its impact is substantial.