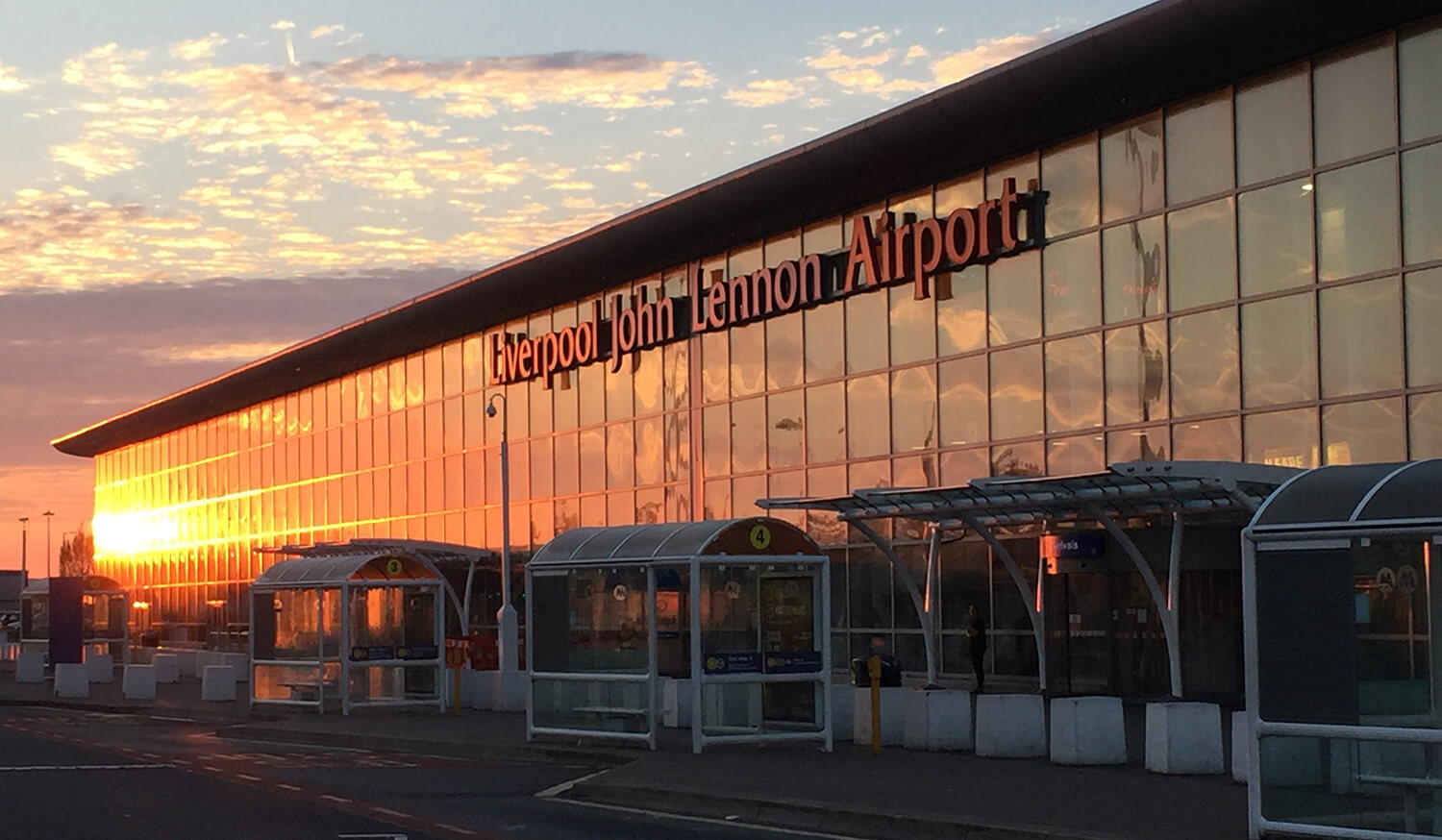 John Lennon Airport Overview
Liverpool John Lennon Airport (LPL) is an international airport located in Liverpool, England. It sits on the estuary of the River Mersey, approximately 6.5 nautical miles (12.0 km; 7.5 mi) southeast of the city centre. Serving as a gateway to the North West of England, it plays a crucial role in connecting the region with numerous domestic and international destinations. The airport offers scheduled domestic, European, North African, and Middle Eastern flights. It features a single passenger terminal, three general-use hangars, a FedEx Express courier service centre, and a runway measuring 7,500 ft (2,286 m) in length, with the control tower situated south of the runway.
Originally called Speke Airport, it was used by the Royal Air Force as RAF Speke during WWII. From 1997 to 2007, the old Liverpool airport experienced rapid growth, with annual passenger numbers soaring from 689,468 to 5.47 million. In 2001, it was renamed in honour of Liverpool musician John Lennon, it pays tribute to Liverpool's rich musical heritage with various Beatles-themed displays and artwork throughout the terminals. Although passenger numbers declined to 3.98 million in 2013, the airport rebounded and handled 5.05 million passengers in 2019, ranking as the 13th-busiest airport in the UK.