Luton Airport Live Departures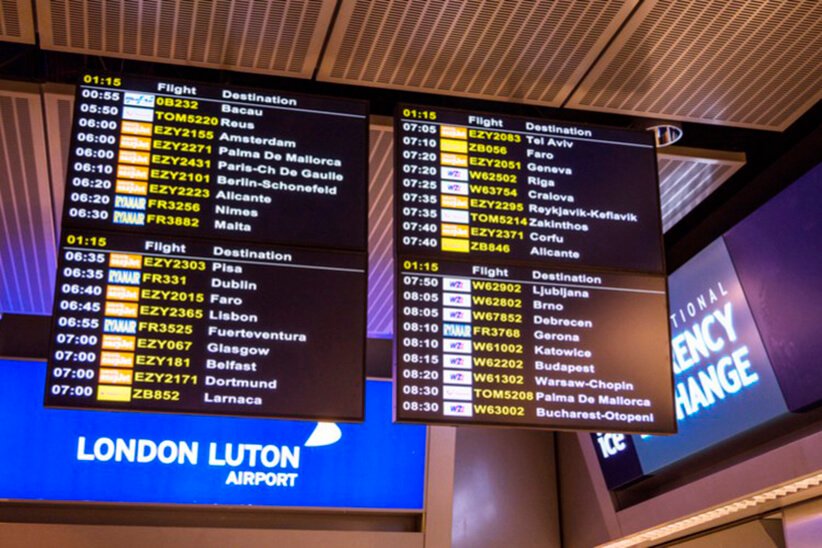 The Online Luton Departures Board is displayed above on the page for the travellers' convenience. It's important to know the accurate time of the flight departure and to follow it in real time. The experienced travellers already know that it can be extremely changeable due to the dependence on multifold factors. Luton Airport Live Departures facility is ideal to be aware of the real state of things. Ordinary timetable does not reflect the changes in the time of departure, delays or cancellations, while online board updates minimum once in 5 minutes and displays only the actual for the current moment flight details.
Following the up-to-the-minute Luton airport departure info, you can always adjust your plans accordingly and avoid certain inconveniences, like waiting in the airport for several hours or risking to miss the flight.
Online departures board of Luton flights displays: