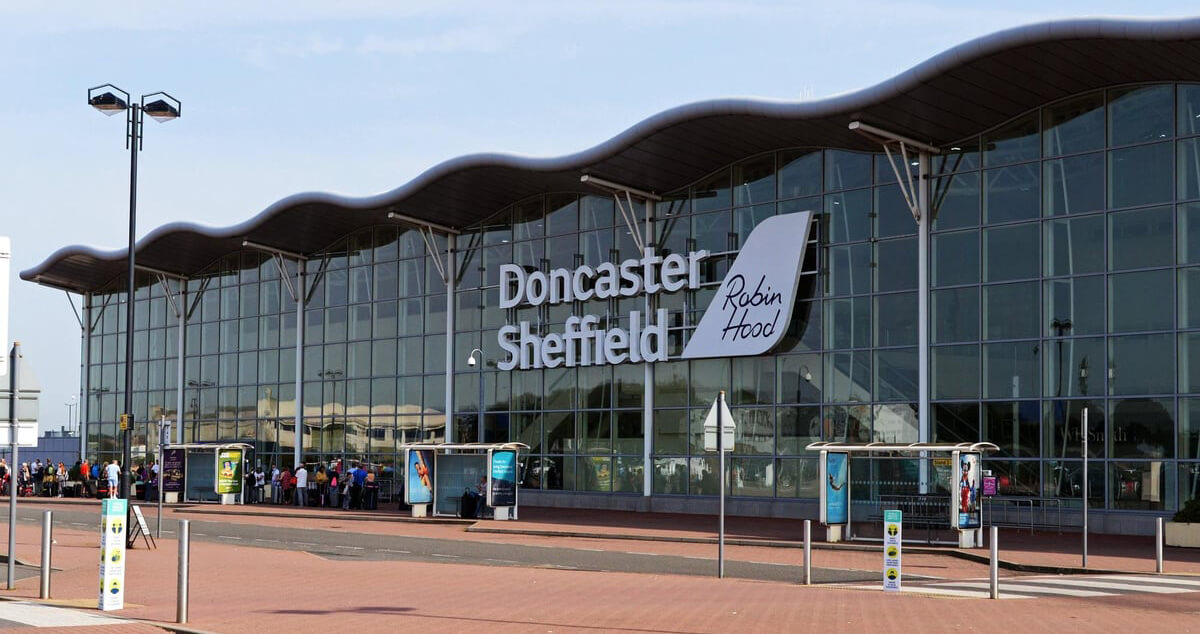 Doncaster Sheffield Airport Overview
Doncaster Sheffield Airport, identified by its IATA code DSA and ICAO code EGCN, was formerly known as Robin Hood Airport. It, situated in Finningley near Doncaster, South Yorkshire, England, was operational from 2005 up until 2022. The airport's location is approximately 10 km to Doncaster's centre and about 31 km from Sheffield.
The facility commenced passenger operations in the year 2005 and was managed by Peel Airports, a sector under the Peel Group conglomerate. Holding a Public Use Aerodrome License sanctioned by the Civil Aviation Authority (CAA), the airport was authorized for public transportation of passengers and flight instruction. Notably, it recorded a passenger count of 1.22 million in the year 2018. Regrettably, the airport's proprietors declared in 2022 that its economic feasibility had diminished, leading to the complete cessation of all activities subsequent to the final inbound flight on the 4th of November, 2022.
Doncaster Airport had a passenger terminal with two floors. All passenger flights were served through this terminal. The information desk was located on the ground floor of the terminal building, towards the left-hand side as you walked in.