New Istanbul Airport — general information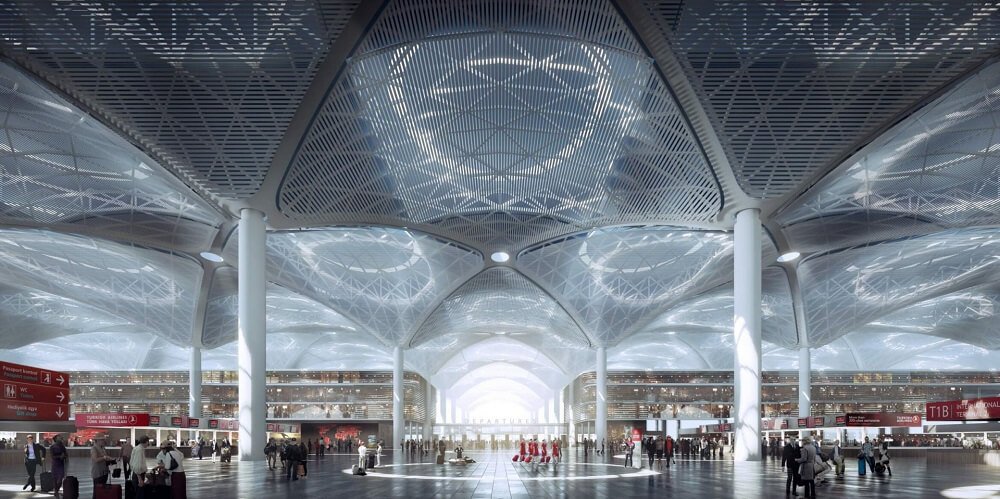 Turkey is known for its tourism as well as for its airlines, which take their place among the top 10 airlines of the world. These two factors actually have resulted into a significant increase of passenger traffic and cargo volumes through the airports of Istanbul in recent years and in fact forced the Turkish authorities to start building the third airport, referred to now as, Istanbul Yeni Havalimani, which in English is Istanbul New Airport. The construction of the new airport is split into 4 stages, each having an estimated budget of about €12 billion.
Being under construction at present it bears no name. In August 2018, 94 percent of the first stage constructing was finished and the first testing was done.
An inauguration ceremony is scheduled for Turkey's National Day on October 29 in 2018.