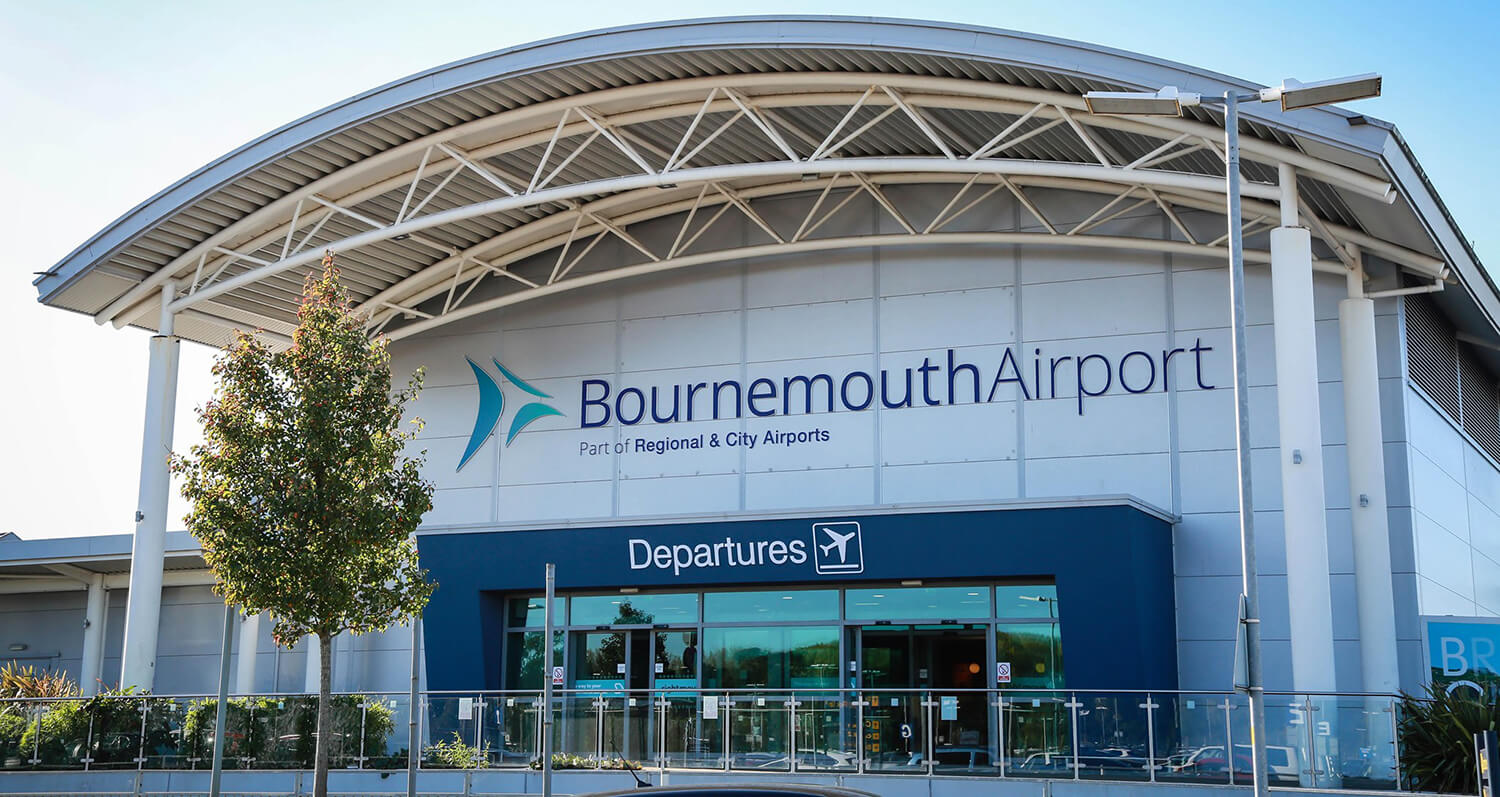 Bournemouth Airport Overview
Bournemouth Airport (IATA: BOH, ICAO: EGHH), formerly known as Hurn Airport and Bournemouth International Airport, is an international airport situated approximately 3.5 nautical miles (6.5 kilometres; 4.0 miles) north-northeast of Bournemouth in southern England. The site originally served as RAF Hurn and began its operational history in 1941, transitioning to civilian control in 1944. During a brief period between 1944 and 1946, Hurn temporarily functioned as London's international airport until Heathrow Airport's facilities became available. Commercial aviation services resumed in the late 1950s when Palmair inaugurated flights to Palma, Majorca, in October 1958.
Subsequently, Ryanair and TUI Airways established a presence at the airport, leading to a schedule of frequent flights to Western Europe and the Mediterranean region, complemented by charter and seasonal services to North Africa, North America, and the Caribbean.
In terms of passenger numbers, this closest airport to Bournemouth reached its zenith in 2007, when it served just over one million travellers. However, by 2019, the passenger count had decreased to approximately 803,000. The ongoing COVID-19 pandemic severely impacted aviation, resulting in a further decline to around 176,000 passengers in 2020.
The major airlines flying out of Bournemouth Airport are still Ryanair and TUI Airways. Ownership and operation of the airport shifted from Manchester Airports Group (MAG), one of the UK's major airport operators, to Regional & City Airports (RCA) in December 2017, marking a significant development in the airport's history, with the exact acquisition amount undisclosed.
It is the nearest airport to Bournemouth that has accessibility via the A31, which connects to the M27 and M3 motorways to the east, as well as through the A35 to the west. For those seeking an alternative airport in the region, Southampton Airport serves as the nearest alternative option.
In July 2008, a £45 million budget increase led to significant upgrades at the airport, including a new arrivals terminal, improved check-in and departure lounges, and an increase in aircraft stands from four to 11.
BOH features a recently refurbished compact terminal catering to low-cost and seasonal European routes. The terminal offers three dining options and a couple of convenience stores. Passengers can access free Wi-Fi during their wait.