Car parking services are in high demand in all major airports, including Manchester Airport. MAN is known for huge passenger traffic, namely over 27.8 million people going through this international airport annually. Many passengers turn to parking services in a bid to catch the flight on time and leave their vehicles safety. Luckily, Manchester Airport offers plenty of parking options for every occasion. Travellers are able to choose among on-site and off-site, short- and long-stay, and multi-storey parking spaces at an affordable price.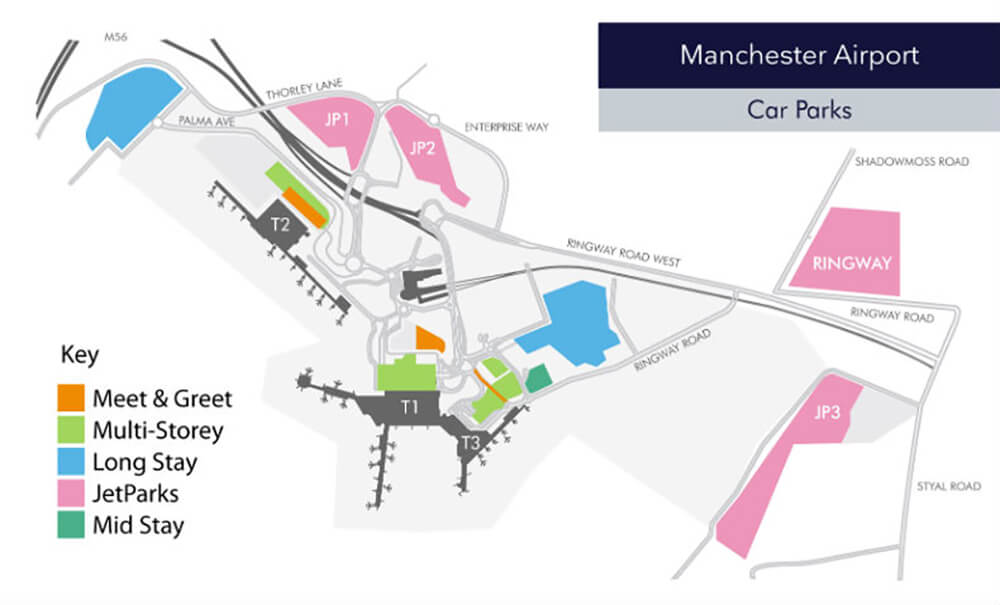 You are also at liberty to benefit from airport parking facilities in Manchester for as long as you need. Whether it is one hour or a few weeks, your vehicle will be heavily safeguarded until your return. Some car spots, however, should be booked well in advance. It is for this reason you should be aware of all the parking options at Manchester Airport.
MAN currently has the following parking variants: Meet and Greet, Park and Ride, and On-site Parking lots.
This article gives detailed insight into a wide range of park and stay services available at Manchester Airport.