EasyJet A320 Neo Seating Plan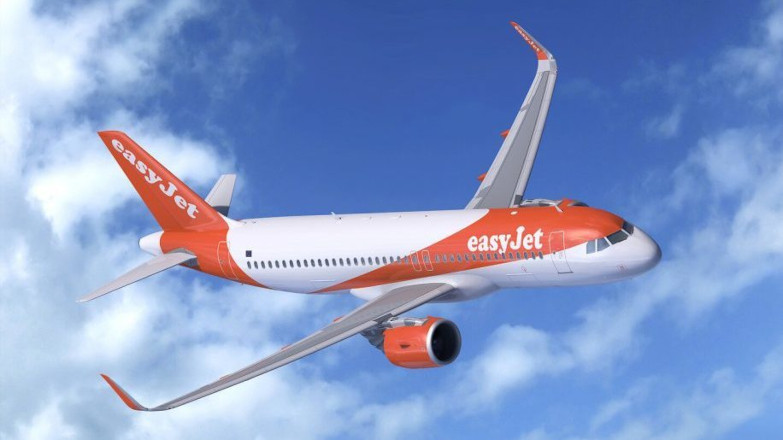 Overview of EasyJet A320neo
The EasyJet A320 neo is designed with a comfortable and roomy cabin environment in mind. The seats are ergonomically constructed, with plenty of legroom and padding for passenger comfort. The aircraft seating arrangement features plenty of overhead storage capacity, allowing passengers to store and access carry-on bags throughout the voyage.
While the EasyJet A320neo lacks individual seatback screens, EasyJet provides a unique in-flight entertainment system. Before the flight, passengers can download the EasyJet app on their mobile devices and access various movies, TV shows, games, and reading materials to keep themselves engaged.
EasyJet's buy-on-board menu includes a wide variety of food and beverages. Passengers can select from various alternatives, including hot meals, sandwiches, snacks, and beverages, to suit their tastes and dietary needs.
Some A320neo EasyJet flights provide the opportunity to rent tablets to travellers who may not have packed their gadgets. These tablets are preloaded with a carefully curated selection of entertainment content, assuring an entertaining flight experience.
EasyJet provides in-flight shopping on some routes, allowing passengers to browse and purchase duty-free merchandise. This service allows tourists to buy perfumes, cosmetics, accessories, and other things at tax-free pricing, adding a retail therapy element to their journey.

Easyjet Airbus A320neo Seating Details
| | | | |
| --- | --- | --- | --- |
| Class | Pitch | Width | Seats |
| Economy | 29″ | 18″ | 186 |
Economy
This aeroplane has only one cabin — Economy Class. It holds 31 rows with seats arranged in a 3-3 setting, with an aisle demarcating them.
On the EasyJet A320neo seat map, seats 1ABCDEF are an appealing option for those looking for extra legroom on their flight. These seats have a significant advantage in that they are carefully placed to provide adequate space for leg extension. Passengers should be aware, however, that the convenience of extra legroom comes at a cost. The proximity of these chairs near the lavatory and galley could cause considerable discomfort.
Furthermore, passengers in certain situations may find the tray table configuration constricting. Unlike traditional tray table designs, which allow the tray to be readily pulled out and adjusted, the tray table in these seats is built into the armrest. While this design option saves space, it makes the armrest immobile and, as a result, significantly reduces the seat width.
Based on the seat map, seats 11ABCDEF offer a one-of-a-kind experience. These seats, which are near the exit row of the A320 neo EasyJet, have the advantage of providing more legroom. However, the location of the exit row behind these seats may impede their ability to recline completely.
Meanwhile, seats 12ABCDEF on the seating plan provides the desired extra legroom and a unique arrangement due to its proximity to the exit row. Passengers here will undoubtedly appreciate the ample leg space but must be prepared to make some concessions.
Seats 13ABCDEF on the exit row provide the best experience in terms of extra legroom. These seats are near the exit and let passengers disembark quicker when necessary, while enjoying the space in front of them.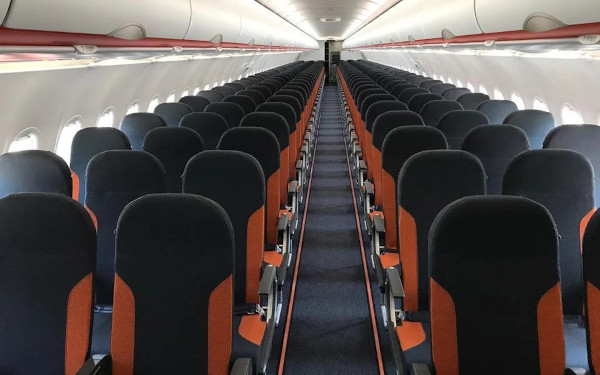 Seats 30CD, on the other hand, are worth giving a second thought to. While they are close to the lavatories, which is beneficial for quick lavatory access, their arrangement may cause interruptions and increased foot traffic in the surrounding area.
Seats 32ABCDEF are located near the tail end of the Airbus A320neo EasyJet. While they have the advantage of being close to the lavatories, passengers should be aware of a few potential downsides. This row lacks a window, which may upset individuals who appreciate having a view while flying. Furthermore, the proximity to the lavatories may cause disruptions during travel.