EasyJet A321Neo Seating Plan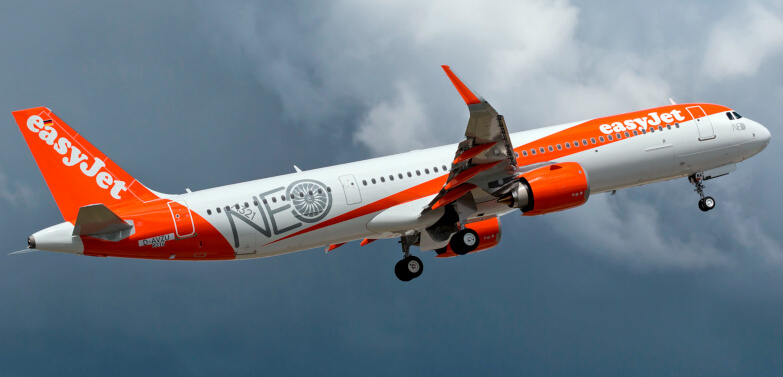 Overview of EasyJet A321
The Easyjet A321 is a single-class aircraft that accommodates 235 people. EasyJet offers an in-flight magazine that is frequently updated with fresh in-flight insight. Unlike most airlines, Easyjet does not offer refreshments to passengers for free. So, when you board the Easyjet A321neo, don't expect complimentary meals. The airline's store sells sandwiches, snacks, soft drinks, and alcoholic beverages.
Some airlines provide unaccompanied minors services to help young children who travel without a parent or legal guardian. In A321 Easyjet, unaccompanied children under 16 years are not allowed.
If you are travelling with an infant who is less than two years old and you would like to sit in different seats, you can make arrangements. In this case, you must use a car seat appropriate for the infant's height, age, and weight. It is important to note that online reservation is unavailable; to make a reservation, contact the airline's customer service.
EasyJet A321 Seating Plan: A321neo

| | | | |
| --- | --- | --- | --- |
| Class | Pitch | Width | Seats |
| Economy | 29″ | 18″ | 235 |
Economy
The Economy is the only seat cabin in the Easyjet A321neo. As the A321 Easyjet seat plan shows, the seats are standard with no power or TV. While all the seats are the same, some are better due to their position.
In the first row, seats 1ABC in a bulkhead are not ideal since they do not have floor storage during landing and takeoff. Additionally, these seats are excessively near to the galley and restrooms, making them potentially uncomfortable for most people.
As the Easyjet A321 seat map shows, seats 2D, 2E, and 2F are one of the best seats in the aircraft. These seats provide additional legroom, assuring passenger comfort.
The 17th-row seats, 17ABC and 17DEF, are not ideal since their recline is limited due to the exit behind. In the 18th row, 18ABC and 18DEF have more leg space due to the exit in front of them. However, the exit behind the row limits the recline of the seats.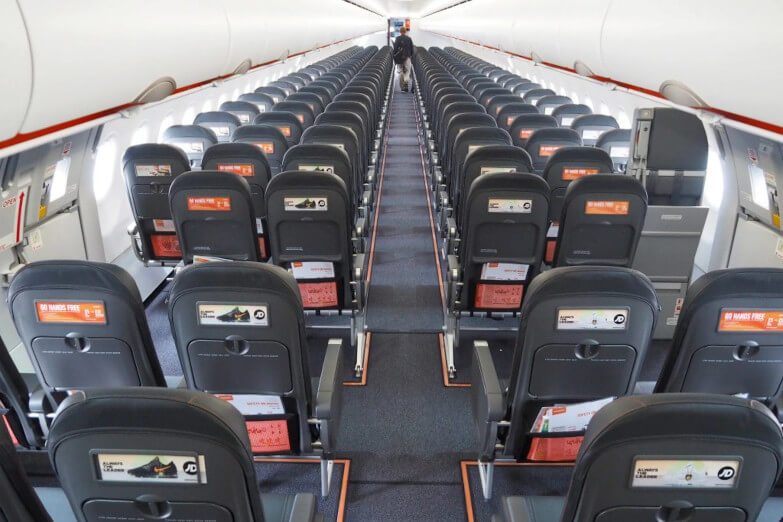 Passengers looking for seats with more significant leg space and no downside can check out seats 19ABC and 19DEF. The extra legroom of these seats is due to the exit in front of them; this is also the case for seats 29ABC and 29DEF. The Easyjet A321neo seat map marks the 29th-row seats among the best in the aircraft. However, passengers may find 29F undesirable, for its lack of privacy, due to the backwards-facing crew seat in front of it.
Because of the exit behind, seats 28BC and 28DE do not recline. Passengers may find 39CD uncomfortable due to their proximity to the lavatories and galley.
As the Easyjet A321 neo seat map shows, the last-row seats, 40ABC and 40DEF, are undesirable. These seats do not recline due to the space behind them. Additionally, they are close to the restroom and galley; hence they may be undesirable for passengers.